Written By: James McClelland
The Internet of Things (IoT) speaks of a world knitted together by a network of smart, hyper-connected devices sharing vital information that will allow us to make informed decisions that will radically enhance our lives. We already live in the beginnings of this promised Tomorrowland. We have watches that measure our health metrics, fridges that text us when there's been a power outage and nanny cams that allow us to watch over our pets from the other side of the planet. However, the consumer side of IoT is only one aspect of a global IoT market that is expected to grow to $1.7 trillion in 2020.
IoT's impact on business may in fact set in motion the next industrial revolution. The ability to track, monitor and analyze supply chains in real time will present major opportunities to improve operational efficiencies, awareness, safety and value. To give this contribution some context; General Electric recently released a report stating if the aviation industry added embedded sensors and analytics to the production of jet engines and they only improved efficiencies by 1%, it could add up to $30 billion in fuel savings over 15 years. The same minimal improvement in healthcare could yield savings of $63.0 billion; rail transportation could see savings of $27.0 billion, all over the same period of time. So it's not surprising that according to a 2015 McKinsey Global Institute report, the economic impact of the overall IoT market is expected to reach between $4 trillion to $11 trillion annually by 2025.
Despite this, businesses have been slow to adopt because up until now, the logistical nightmare of implementation, the inability of off-the-shelf solutions to address specific needs of different industries and the exorbitant cost of even the most basic deployment kept many at bay, seriously delaying the coming wave. However, a perfect storm has been brewing and Industrial Internet of Things ("IIoT") providers like Denver-based TrackX, are helping companies usher in a new era of doing business.
TrackX CEO Tim Harvie explained, "Now we have the convergence of cloud computing, lower cost hardware, sophistication of locationing technologies and the advancement of sensors providing additional data regarding temperature, light, humidity, motion, acceleration, etc. All of these elements when properly managed through a platform such as the one that TrackX offers, which incorporates sophisticated workflow management, event management and powerful analytics, is delivering returns for large enterprise customers in a few months."
The inherent value of IIoT has attracted a bevy of major players including Cisco, Apple, Amazon and Google's giant parent company, Alphabet. Intel and Qualcomm are also scrambling into the space, hoping to become influential IoT chip manufacturers. Industry leaders are spending billions in the sector because they know the connected world is an inevitability. This conglomeration of deep-pocketed R&D so early in IIoT's life makes it difficult for start-ups to innovate hardware technologies and survive long enough to reach commercialization.
Therefore, tech upstarts wishing to capitalize on the opportunity of IIoT without the soul-crushing risk of hardware development have maintained a focus on software, platforms and consultancy services. Companies like TrackX have made this trifecta their corporate mandate, but TrackX remains unique in that its leading cloud-based SaaS solution is hardware agnostic, easily scalable and can seamlessly plug into a multiple of back end ERP systems.
"The tags you put on information technology assets like laptops are different from the tags you put on plastic pallets and both are different from the tags you put on hotel towels and linens. All of which are different from the tracking requirements for a million-dollar piece of calibration equipment used by a large aerospace manaufacturer that needs  to be tracked in  real-time through their whole facility. These companies need to be able to handle a variety of disparate tracking and sensor technologies simultaneously on one platform and easily produce actionable data to drive value within their specific business process. This is the value we are mandated to provide – a value you won't get by shoe-horning incompatible hardware and software together."
This philosophy and TrackX's level of service has secured some major contract wins for the soon-to-be publicly-traded IIoT provider, including deals with one of the world's largest beverage bottlers, a large beef/poultry producing business and a large IT manufacturing company to deploy through hundreds of their locations. So to keep up with a rapidly expanding customer base, TrackX has been re-investing its revenues back in the company to facilitate as well as keeping its eyes open for strategic merger and acquisition opportunities that will not only add another element of growth, but will significantly enhance the value of its service provision.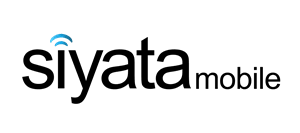 Another company enhancing its value pushing the IIoT revolution forward is Siyata Mobile (TSXV:SIM). This innovator of unique cellular and mobile devices provides connectivity solutions for the global commercial fleet and vehicle market, except the smart devices being connected are us.
Currently, commercial vehicle and truck fleets are under-going a transformation. In Canada, US and Israel alone, there are approximately half-million Motorola devices riding with drivers that are going to stop working in the next 18 months when the 2G CDMA networks are shut down.
"These companies retiring their Motorola devices will need replacements," stated Marc Seelenfreund, CEO of Siyata Mobile. "This will create $150 million sales opportunity and we are an exact swap out for those Motorola devices."
Now if that isn't enough, there are approximately 11 million two-way radios in North America. Cellular operators are determined to push those radios into the wings with their push-to-talk over cellular technologies, one of the fastest growing business apps for example at AT&T. Problem is, the cellular operators need client-side commercial vehicle hardware to make their push-to-talk work. That's a $5.0 billion market opportunity for Siyata and companies like it.
To further sweeten the deal, Siyata acquired all the issued and outstanding shares of a profitable Montreal-based company, Signifi Mobile, manufacturer, marketer and seller of Uniden® cellular signal boosters and accessories. Yes, I said Uniden.
Signifi's track record previous to the Siyata transaction showed three years at 45% CAGR with $3.5 million in revenue for fiscal 2016. Signifi sales are to private homes, summer cottages, boats and also to commercial vehicles, RCMP's and government vehicles just like Siyata's devices. The acquisition opened Siyata up to a well-established sales and business infrastructure with over 50 top dealers across North America including Costco, BestBuy, Amazon, The Source, Wallmart and more.
So how are the books after all this? Seelenfreund explained, "We have 3 million in working capital. We lost a little bit of money in 2015, but that was due to the hard costs of going public in July. This is going to be a year of solid revenue generation and profitability. Our business model is in place and functioning well, it's just a matter of sales and marketing from here."
It's true, the Siyata proposition isn't a proof of concept, it's very real. The company has device approval from Telus. To give this some perspective, the next smallest company to have approval from Telus is BlackBerry, who even in its current state is a $4.5 billion-dollar company. It would be good to note that Siyata has approval from eight additional cellular operators around the world.

With 140,000 devices sold to the global commercial vehicle fleet industry and recurring orders from current customers including the Canadian RCMP, Siyata has definite market penetration. The Signifi acquisition has added Uniden's sale power of 20,000 cell boosting devices over the last three years. If you consider that 75 million commercial buildings, homes, commercial fleet vehicles, etc., have poor cell phone reception in the US alone, through Uniden, Siyata has an established foothold in a regional cellular booster market with an incredible $22.0 billion sales opportunity.
Now that we talked that over. Yes, the IoT revolution had an embarrassing false start and initially, adoption has been slow, but the market is heating up. This time based more on actual performance and real benefits than hyped possibilities. That said, there's no guarantee when the full adoption of IoT is going to happen. Five years? Ten Years?
The one thing I can tell you is the revolution is inevitable and only the companies that remain on the forefront, carving the future landscape of a connected world will survive the gauntlet of time to build upon the fruits of their labour.
TrackX and Siyata Mobile have captured my attention and the potential of their respective market segments through shrewd leadership, deep industry experience, timely business models, strong products, developed sales relationships with Fortune 500 companies and last but not least, actual growing revenue. I see some good upsides in both these ventures. As well Siyata just started trading last July and TrackX's Reverse Takeover Transaction (RTO) which will launch trading on the TSX Venture Exchange is imminent. That means these emerging stories are ripe for the risk-oriented investor. So if you're seeking massive growth and long-term success in an industry that almost doesn't have a ceiling, should probably check these two out.
FULL DISCLOSURE: Both Siyata Mobile and TrackX are clients of the author.