Part 2: It's Only Natural…
By Daniel T Cook 
Every mining company has the same problem, they've got to replenish their inventory every year. That means if they're mining 100,000 ounces of gold annually they need to discover at least 100,000 ounces every year to stay afloat. Analysts and investors demand it and watch these inventory levels closely. 
Did you know SSR Mining's most profitable operation could run out of gold reserves in 7 years or less?

 

Did you know they just spent $337 million buying that mine (Seabee) in 2016?

 

Did you know Seabee now accounts for approximately 39% of SSR Mining's total cash flow and arguably one third of their $1.7 billion market cap?

 
Imagine if SSR Mining (SSRM, TSX) wasn't able to find more gold before their reserves run out at Seabee, not enough to sustain production of +100,000 ounces per year anyway, and the negative impact it could have on the Company's long-term growth plans (SSRM would take a negative hit too). 
It's a legitimate concern, but as a shareholder of SSR Mining you shouldn't have to worry about that scenario because of the option agreement they signed recently with a little known microcap explorer called Taiga Gold (TGC, CSE).  
*Editor's Note: Taiga is the latest of what's becoming a tradition of successful spinoffs from Eagle Plains (EPL, TSX-V)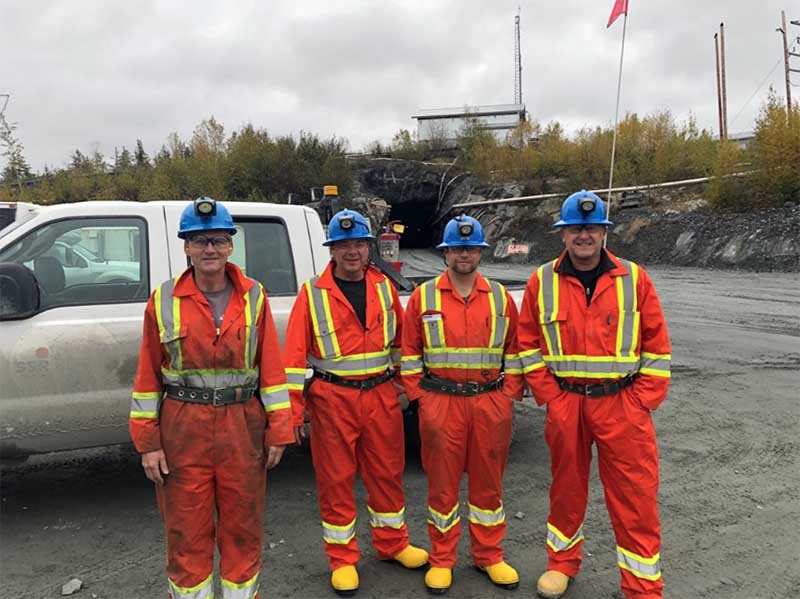 Here's the deal… 
Taiga Gold has granted SSR Mining an opportunity to earn up to an 80% interest in the 34,000 hectare Fisher property by completing $4 million exploration expenditures and making $3.3 million in cash payments to Taiga Gold.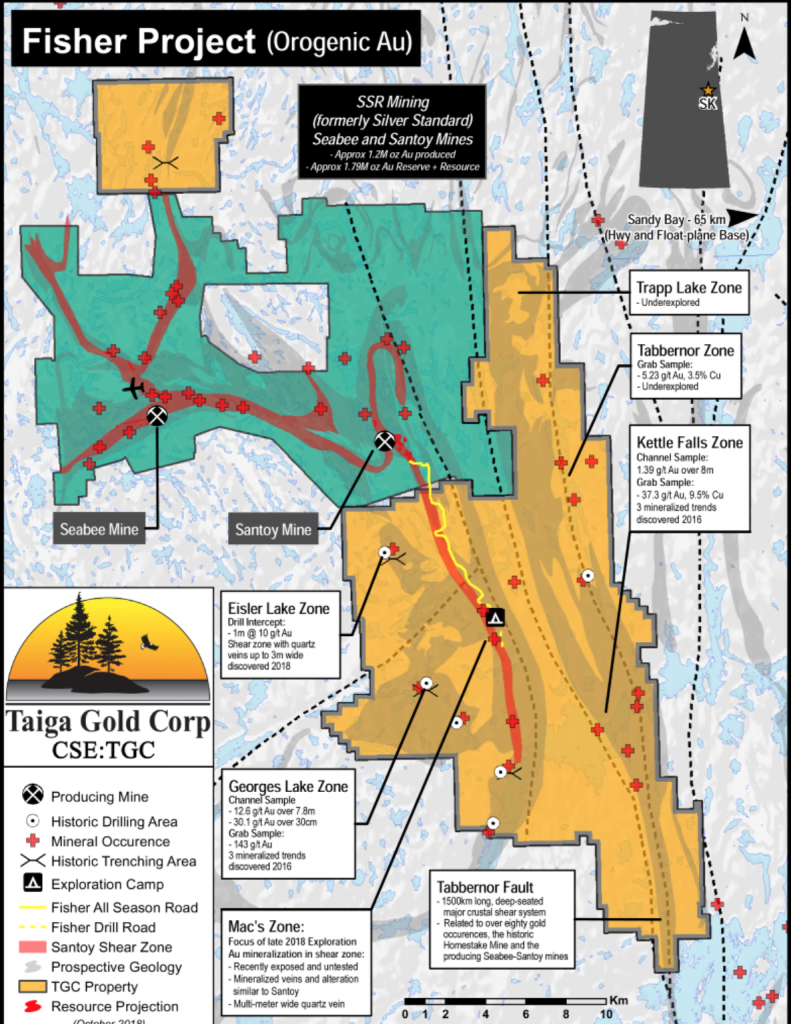 Looking at the map you can see this isn't what some might call "closeology" in a derogatory way.  
Taiga's Fisher property is close to Seabee in a complimentary way!  
In fact, the majority of what SSR Mining has mapped as the "Santoy shear zone" extends onto Fisher.  
Think about that…  
According to SSR Mining's own maps the majority, call it 66%, of the Santoy shear zone extends onto Fisher!  
That's pretty major.  
The two properties might as well be one.  
This is the same belt of rocks, all underexplored and highly prospective geology for hosting gold deposits. More than 80 gold occurrences including the Homestake Mine and SSR Mining's Seabee-Santoy mines are situated along the Tabbernor fault, a deep-seated crustal shear system that underlies Fisher for a strike length of 40 kilometres.  
Fisher increases SSR Mining's overall land package in the region by 150%! 
Can you see how the Fisher property is majorly important for SSR Mining's future in Saskatchewan? 
Knowing Seabee is SSR Mining's most profitable mine and it only has roughly 7 years of reserves, maybe less, making new discoveries and adding ounces is crucial.  
Early stage exploration work to date includes 1,600 soil samples, 600 rock samples, and 5,200 line km of geophysical data. Highlights being 25 rock samples grading +1 g/t Au and grab sample grading nearly 2 ounces Gold.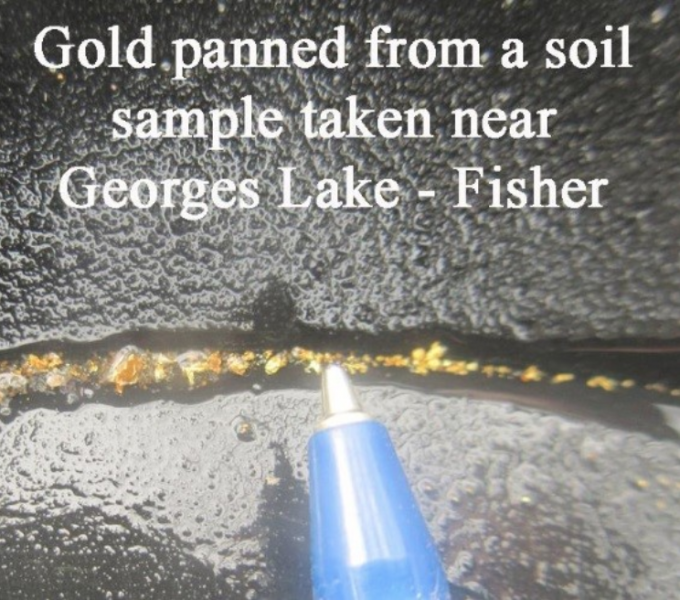 SSR Mining had a field crew of 8 people and 2 drill rigs working on the ground all summer. As of the most recent update 8,550 metres (14 holes) have been completed of a 15,000 metre drill program on Fisher in 2018. Results will be formally announced as they are received, compiled, and interpreted. 
Who knows, we don't have a crystal ball, but could you imagine a $1.7 billion company like SSR Mining being content with 80% ownership? 
Assuming they meet their JV obligation by spending $4 million on exploration and give $3.3 million cash to Taiga I could see SSR Mining buying Taiga outright. That's just my gut talking, but it's certainly within the realm of possibilities.  
Also within the realm of possibilities is that SSR Mining plays to win right away by acquiring Taiga before making a $3 million cash payment. As per the terms of the JV SSR Mining first spends $4 million on exploration to earn 60%, from there they have a one year, one-time option, to earn an additional 20% (for a total of 80%) by making the $3 million cash payment to Taiga. 
Either way, both roads lead toward a takeover of Taiga. 
If the Fisher property secures their future at Seabee why wouldn't they make an offer? 
SSR Mining is sitting on $493 million worth of cash. 
Taiga Gold, at 9 cents per share, has a market cap of $5.4 million.  
It's only natural.  
Geologically speaking the Seabee and Fisher properties are essentially one, so they belong together. 
Click this link to read Part 1: Location, Location, Location  
About the author: Starting out, Daniel was a stockbroker during his college years. At the age of 23 he founded his own Registered Investment Advisory (RIA) firm. Daniel is a full-time investor and prospector of the markets, constantly digging for exceptional opportunities. Helping those companies get discovered and gain traction in the marketplace is Mr. Cook's main objective.  
Watch the interview with David Morgan of The Morgan Report and his discussion with Tim Termuende, President and CEO of Eagle Plains Resources.