Little Known Microcap Explorer Becoming Majorly Important For SSR Mining's Future In Saskatchewan (and Hudbay's Too?)
By Daniel T. Cook
Part 1: Location, Location, Location.
You've heard it before and it's always worth repeating.
In the mineral exploration and mining business a great location is of monumental importance.
But what makes a location great?
If you asked 100 industry experts I can guarantee they'd all rank the following three components highly in their answer (and I don't use the "guarantee" word very often):
1. Mineral Endowment – the location should be geologically prospective for finding commodities, preferably in abundance.
2. Infrastructure – the location should be accessible, preferably with some ease of access (electricity and milling facilities nearby are a huge plus).
3. Law and Order – in a political and legal context the location preferably has a history of protecting the rights of mineral owners (governmental support in the form of low taxes, ease of permitting, and subsidies are a huge plus).
Saskatchewan is one of those rare locations that reliably offers all three components.
In fact, the Fraser Institute has ranked Saskatchewan #1 for investment attractiveness in Canada and #2 worldwide. Year after year Saskatchewan is always at or near the top of the list because mining companies appreciate Saskatchewan's competitive tax regime, efficient permitting process, and clarity concerning land claims.
Geologically speaking Saskatchewan is target rich, yet underexplored. While best known for having the largest high-grade reserves in the world for potash and uranium there's also a wealth of resources in development and waiting to be discovered, including gold, copper, nickel, zinc, and diamonds.
Saskatchewan is very rich in terms of infrastructure too, so is it any wonder why the Fraser Institute ranks this location so highly?
No it isn't.
The only wonder at work here is why this top ranked mining jurisdiction remains largely unexplored via modern day exploration methods.
Massive sulphides place Flin Flon squarely on the world map.
Tom Creighton is a guy you've probably never heard of, but you should know his name because Creighton is one of the legends in Canadian mining history.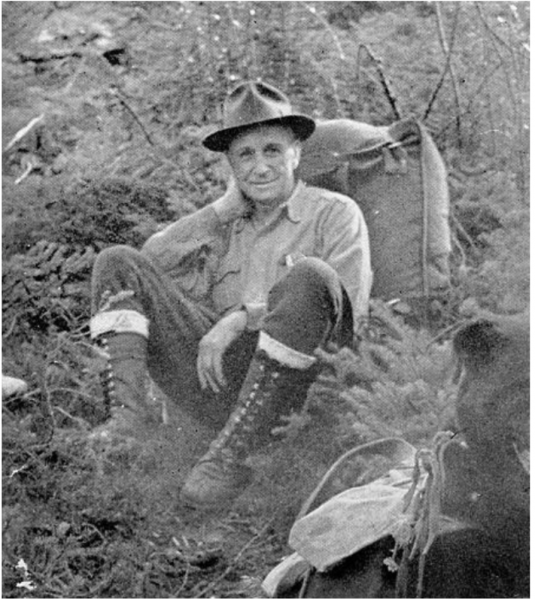 Thanks to a rusty gossanous outcrop (and a tip from native trapper David Collins, according to legend) Creighton identified what we know today as the Flin Flon mining camp. His discovery and determination over 15 years led to the construction of a smelting plant in 1930, the most northerly smelting plant in the British Empire. To this day, nearly a century later, Hudbay (HBM, TSX) still owns much of the Flin Flon mining camp and its associated production facilities.
Mining isn't only a tradition in these parts (smack dab on the northerly border of Saskatchewan and Manitoba) but a major source of employment for local communities including Creighton, Flin Flon, and Denare Beach.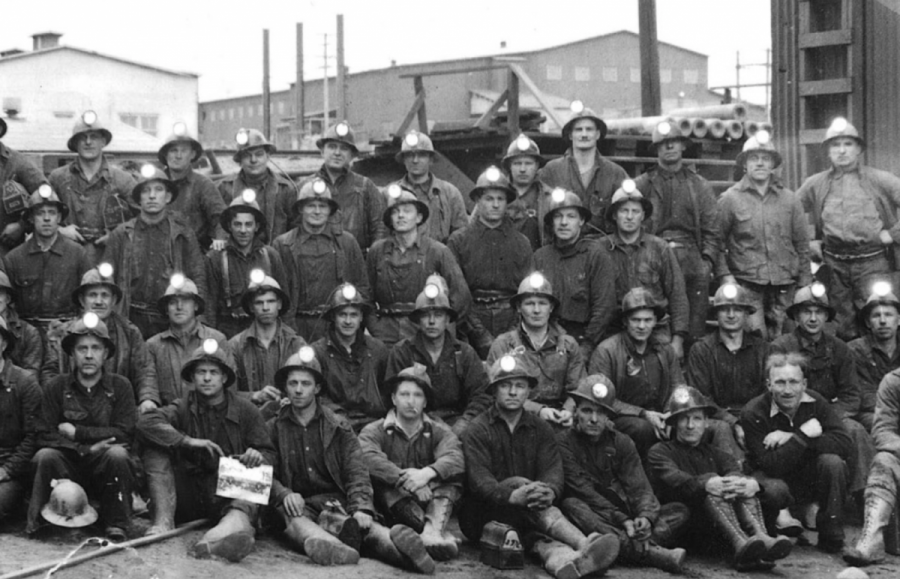 Closing down the mines and smelters isn't really an option, despite Hudbay routinely being under threat of doing so.
Generating +10,000 tonnes of ore per day, year after year, to feed these hungry facilities is a constant grind.
Analysts are now projecting Hudbay only has a few more years left to live, again.
Research and innovative thinking positions little known "project generator" to capitalize on major exploration opportunities, plus existing infrastructure, in Flin Flon and throughout Saskatchewan!
Not unlike the Tom Creighton's of the world before them, guys like Jarrod Brown, Chuck Downie, and Tim Termuende are determined. They're determined to discover the metals that will become tomorrow's mines.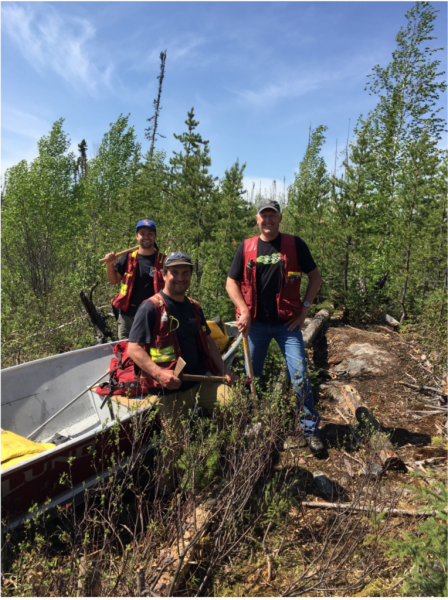 How do they do it?
As a group, their company, Eagle Plains Resources (EPL, TSX-V) specializes in grassroots exploration. So in addition to boots-on-the-ground prospecting they're guided by a proprietary geologic database, innovative thinking, and modern day technology.
Almost nothing generates new wealth faster than finding a mineral deposit, but the work is risky and expensive. Very few companies have a proven track record of success and sustainability, like Eagle Plains. Their conservative nature, experience, and determination, coupled with exploration incentive programs from governments (see Saskatchewan's "Targeted Mineral Exploration Incentive" program) are ultimately what keep mining towns like Flin Flon alive.
Given the prolonged downturn in potash and uranium prices Saskatchewan has been seeking to diversify its economy further into precious and base metals. But right now that metals mining portion of the economy consists of just a few key players, namely Hudbay and SSR Mining (SSRM, TSX).
*Editor's Note: Hudbay's mines are located in Manitoba, but Saskatchewan borders them to the west and many communities nearby rely on the mines for work and sustaining commerce (geology there is very prospective for similar VMS-style mineralization)
Eagle Plains, 13 projects in the distant shadows of headframes…
Hudbay has been a fixture in the region for nearly a century, and they aren't going anywhere. There's no way Hudbay just shuts down and walks away from billions worth of infrastructure and liabilities. But as always, new orebodies must be discovered to feed +10,000 tonnes of material per day into the mills.
Secondarily, a real game changer for this region surfaced in 2016 when SSR Mining acquired Claude Resources' Seabee mine for $337 million. Only a year later SSR Mining announced a seven-year, $90 million expansion plan with an aim toward increasing production and extending Seabee's mine life into the mid-2020s (for a total investment of nearly half a billion dollars!).
So now you've got two companies, Hudbay and SSR Mining, with a combined market value of $3.3 billion who've staked much of their livelihoods on the northern border of Saskatchewan/Manitoba (Flin Flon region).
Eagle Plains, with a market cap of $8 million saw this future unfolding years ago. Ever since they've been positioning themselves and shareholders accordingly.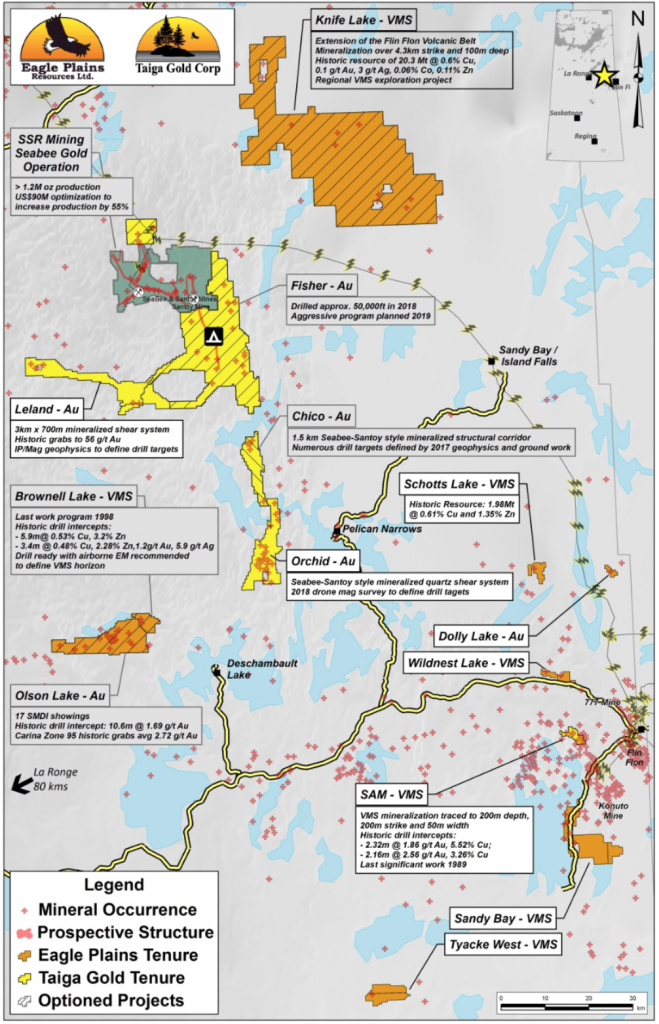 With 13 projects within the distant shadows of headframes, many of which are already proven to host mineralization, it's hard to envision a scenario whereby Eagle Plains won't play an important role in the futures of Hudbay and/or SSR Mining. And that's only what we know right now, Eagle Plains is always working strategically behind the scenes to acquire prospective land packages.
To the point of securing their future at Seabee, SSR Mining already signed a multi-million dollar joint venture with Eagle Plains (now "Taiga Gold") on their Fisher property. I'll dig into the strategic nature of that deal in Part 2: It's Only Natural.
Coming soon…
About the author: Starting out, Daniel was a stockbroker during his college years. At the age of 23 he founded his own Registered Investment Advisory (RIA) firm. Daniel is a full-time investor and prospector of the markets, constantly digging for exceptional opportunities. Helping those companies get discovered and gain traction in the marketplace is Mr. Cook's main objective.