Fresh from a hard-won success in the Golden Triangle, Former Pretium CEO Joe Ovsenek is ready to take on Nevada
Following his success as CEO at Pretium Resources' (NYSE/TSX:PVG) Brucejack mine, Joe Ovsenek is now leading Austin Gold in a joint venture with Nevada Exploration (TSX-V: NGE; OTCQB: NVDEF) in the Kelly Creek Basin of north-central Nevada. Surrounded by well-explored and categorized properties owned by several majors, the Kelly Creek Project is one of the few properties not under the control of the major companies and was initially the focus of Nevada Exploration's first deployment of their hydrogeochemistry exploration technology. Ovsenek is looking forward to integrating Nevada Exploration's comprehensive dataset with the latest research into the district scale Carlin-type gold deposit, especially in light of SSR Mining's (NASDAQ/TSX:SSRM) drilling success at the nearby Trenton Canyon pointing to the potential for new mineralization in the Battle Mountain Mining District.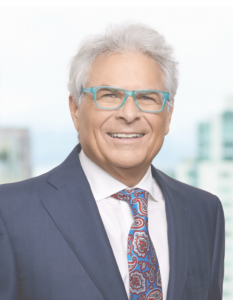 In telling the story of Brucejack, Ovsenek relates that while with Silver Standard Resources (now SSR Mining), the property was to be drilled as a low-grade bulk tonnage deposit with a systematic exploration program in 2009—that was the plan until their assay results came back.  That August, they were "advised that one of [their] samples was over limit and recommended going straight to a concentrate assay for samples assaying over 10 000 g/t gold"; the sample came back at over 17 000 g/t gold. Silver Standard then sold Brucejack and Snowfield; he adds that mid-2010, "Pretium IPO'd on Dec 21, 2010 raising over $ 283 M- one of the largest IPOs on the TSX that year – and then bought 100% of Snowfield and Brucejack." 
Immediately after the IPO closed, Ovsenek and team moved to Pretium, where ten years later, the company they built is valued at $1.5B on the New York Stock Exchange. The valuation is impressive on its own, but moreso when taking into account the sequence of successes and hurdles at the Brucejack mine, including production ahead of schedule with a $827 M USD build, bonanza grades with a record high 37 117 g/t Au over 0.5 m in the Golden Triangle of BC, along with difficulties of wrapping a solid mine plan around disparate ore grades. 
In July of 2017, 8 years from discovery, the Pretium team achieved commercial production at the Brucejack mine. Last year, despite the wild swings in daily production, from 200 – 3500 ounces per day, they achieved an average of 970 oz/day. Brucejack has always been profitable and over ten quarters of production, Pretium generated over $500M in free cash flow used to refinance and repurchase both the 100% of capped metal stream and the off-take agreement.
With the successful launch of the Brucejack Mine, Ovsenek is now bringing his get it done attitude to execute in the Kelly Creek Basin. The quiet Battle Mountain district in Nevada is buzzing again following SSRM's acquisitions of Trenton Canyon and Buffalo Valley. Despite a string of misses in several of Barrick's drill attempts, SSRM was successful in drilling a new discovery of high-grade gold in the deeper sulphides to the south of the Marigold mine. Immediately north is where Ovsenek and company, along with Nevada Exploration are tracking gold under cover.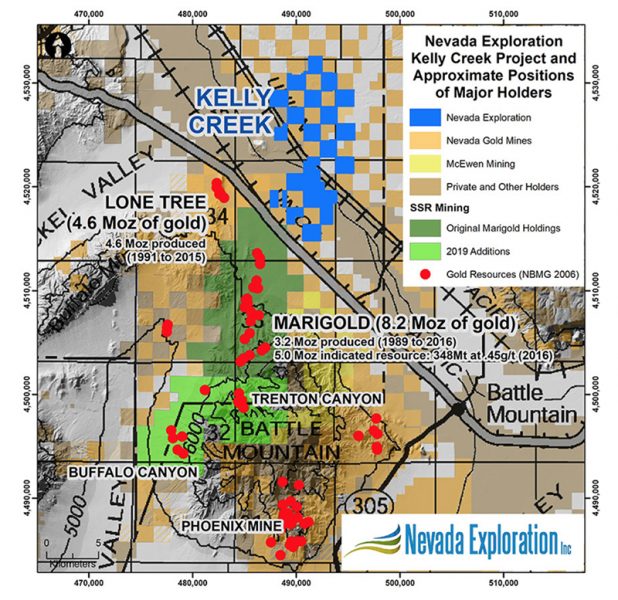 *Map: Majors positioned in the Battle Mountain district
As Ovsenek notes Austin Gold is keen and "gearing up to get on the ground", James Buskard, president of Nevada Exploration, adds their own results confirm the presence and scale of components critical for hosting a Carlin-type deposit and suggests the gold-bearing mineral system is likely a northern, covered extension of the system of mineralization at nearby Lone Tree and Marigold deposits. While Nevada Exploration's current focus is their flagship project, South Grass Valley, Buskard notes how pleased they are to "partner with such an experienced and technically capable team to continue to advance Kelly Creek through the next stages of exploration", and that their partnership will give their stakeholders "the significant benefit of participating in multiple opportunities for discovery as both projects advance in parallel".
The joint venture structure 'earn in' requires a structured expenditure of $5M over a period of just under 4 years, with the first $1M in the first fifteen months, for Austin Gold to earn their 51% interest in the project, along with a one-time option for 19% to bring their interest to 70% by spending an additional $1.5M per year during the first three years and delivering a prefeasibility study prior to June 1, 2028. 
Dozens of major and junior explorers in the Kelly Creek Basin, including BHP, Newmont, Barrick, AngloGold, Hemlo, Homestake and Kennecott have spent tens of millions of dollars exploring the prospective geology in the Basin. While each company has added valuable geologic information, without a cost-effective tool for undertaking basin-scale exploration beneath the valley cover, efforts focused in relatively small areas. Optimism for both NGE and Austin Gold is due in part, to their parcel being one of the few not held by a major, and Nevada Exploration's belief that the future of exploration lies under cover; they are ready to put their hydrogeochemistry tools to work on a regional scale, looking in places normally too expensive to drill with the traditional approaches.
Having spent fifteen years developing and blending new hydrogeochemistry with low-cost drilling technology to create a tool specifically to explore for large, new Carlin-type gold deposits, Nevada Exploration has completed the world's largest hydrogeochemistry exploration program focused on north-central Nevada and is now advancing three district-scale projects in the Cortez Trend. Where greater than 50% of bedrock is hidden beneath cover in Nevada, given that exposed terrains have yielded more than 200Moz, there is anticipation that an equal amount lies beneath, which is what the joint venture between NGE and Austin Gold aims to find out.
About the author: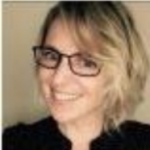 Lynnel Reinson operates her own communication strategy company, Lynnel Reinson Communications, in Vancouver, BC, serving clients in the resource and education sectors. Her areas of expertise include developing and refining clients' digital content and reporting and she works directly with clients to clarify and improve their business practices. Currently, her business research is focused on developing new practices to integrate communication strategy with sustainability for these unprecedented economic conditions.
Securities Disclosure: At the time of writing, the author holds no direct investment interest in any company mentioned in this article. 
GENERAL NOTICE AND DISCLAIMER – PLEASE READ CAREFULLY. We are engaged in the business of marketing and advertising companies for monetary compensation. All content in our releases is for informational purposes only and should not be construed as an offer or solicitation of an offer to buy or sell securities. Neither the information presented nor any statement or expression of opinion, or any other matter herein, directly or indirectly constitutes a solicitation of the purchase or sale of any securities. 
Streetcents Investor Media Ltd., and tickerintel.com (collectively "Streetcents"),  sponsored advertisements do not purport to provide an analysis of any company's financial position, operations or prospects and this is not to be construed as a recommendation by Streetcents or an offer or solicitation to buy or sell any securities. Streetcents has been compensated to cover Nevada Exploration Inc. and so some information may be biased. None of the owners of Streetcents, or any of its members, officers, directors, contractors or employees is a licensed broker-dealer, account representative, market maker, investment banker, investment advisor, analyst or underwriter. Investing in securities, including the securities of those companies profiled or discussed on this website is for individuals tolerant of high risks.  
Viewers should always consult with a licensed securities professional before purchasing or selling any securities of companies profiled or discussed in our releases. It is possible that a viewer's entire investment may be lost or impaired due to the speculative nature of the companies profiled. Streetcents makes no recommendation that the securities of the companies profiled or discussed in our releases or on our website should be purchased, sold or held by investors. 
Streetcents makes no representations, warranties or guarantees as to the accuracy or completeness of the information provided or discussed. Viewers should use the information provided by us regarding the profiled companies as a starting point for additional independent research on the companies profiled or discussed in order to allow the viewer to form his or her own opinion regarding investing in the securities of such companies. Factual statements, or the similar, made by the profiled companies are made as of the date stated and are subject to change without notice and Streetcents has no obligation to update any of the information provided, nor is it responsible for errors and omissions. 
From time to time certain content in our releases or website is written and published by our employees or third parties. In addition to information about our profiled companies, from time to time, our releases and website will contain the symbols of companies and/or news feeds about companies that are not being profiled by us but are merely illustrative of certain activity in the stock market that we are highlighting. Users are advised that all analysis reports and news feeds are issued solely for informational purposes. Any opinions expressed are subject to change without notice. It is also possible that one or more of the companies discussed or profiled in our releases or on our website may not have approved certain or any statements within the release or website. Streetcents encourages viewers to supplement the information obtained from any release or our website with independent research and other professional advice. By accessing, viewing, or using our website or communications originating from our website or any release therein, you agree that Streetcents, its owners, officers, directors, contractors and employees, are not responsible for any content, associated links, resources, or services associated with a third party website. You further agree that Streetcents, its owners, officers, directors, contractors and employees shall not be liable for any loss or damage of any sort associated with your use of third party content. Links and access to these sites are provided for your convenience only. Streetcents uses third parties to disseminate information to subscribers. Although we take precautions to prevent others from obtaining our subscriber list, there is a risk that our subscriber list, through no wrong doing on our part, could end up in the hands of an unauthorized party and that subscribers will receive communications from unauthorized third parties. It should also be noted that we may share our subscriber data with the client company featured in the report and affiliated third parties. You agree to hold Streetcents, its operators, owners and employees harmless and to completely release them from any and all liability due to any and all loss (monetary or otherwise), damage (monetary or otherwise), or injury (monetary or otherwise) that you may incur arising out of the use of our website or the information in our press releases, profiles and opinions. You agree that use of our website is at your sole risk. Streetcents disclaims all warranties of any kind, express or implied. 
We encourage viewers to invest carefully and read the investor issuer information available at the Sedar web site. Questions regarding any information contained in this website may be sent to info@Streetcents.com.  
Some of the statements contained herein that look forward in time which include everything other than historical information, involve risk and uncertainties that may affect the company's actual results of operation. The company's actual performance could greatly differ from those described in any forward looking statements or announcements mentioned in our releases. A company's past performance does not guarantee future results. Further specific financial information, filings and disclosures as well as general investor information about the profiled companies, advice to investors and other investor resources are available at www.sedar.com 
The content in this release is based on sources which we believe to be reliable but is not guaranteed by us as being accurate and does not purport to be a complete statement or summary of the available data. This release may provide hyperlinks to third party websites or access to third party content. 
Streetcents, its owners, officers, directors, contractors and employees are not responsible for errors and omissions nor does Streetcents control, endorse, or guarantee any content found in such sites.