Source: Mining Journal
Bluestone Resources (TSXV:BSR) has just published a feasibility study that makes a solid investment case for its high-grade Cerro Blanco gold project in Guatemala that it acquired from Goldcorp in June 2017. Cerro Blanco didn't have the Tier 1 potential Goldcorp required, but with the deposit looking capable of producing about 125,000 to 150,000 ounces a year at an 8.5 grams a tonne head grade and a first quartile cash cost profile, it presented a great cornerstone around which an emerging junior could build a company.
The feasibility highlighted an annual production rate of 112,000oz/yr over an initial eight-year mine life and 146,000oz/y production in the first three years at an all-in sustaining cost of US$579/oz, putting Cerro Blanco in the lowest quartile of the global cost curve.
With an initial capital investment of $196 million the project yields an after-tax internal rate of return of 34% and after-tax net present value of $241 million based on a $1,250/oz gold price and $18/oz silver price.
"We acquired the project barely 18 months ago and have done a lot of work in a very short period of time to derisk the project and get ready for construction," says president and CEO Darren Klinck.
"The feasibility demonstrates a leading gold development project that already has its exploitation licence, and it will generate more free cash flow in its first year of production than the current market cap of the company today."
Production is based on a process plant capable of treating 1,250 tonnes per day of ore with three-stage crushing and two-stage ball mill grinding. The flowsheet includes a gravity circuit, a 48-hour leach circuit, followed by a six-hour carbon-in-pulp adsorption circuit with expected recoveries of 96% gold and 85% silver.
The project has proven and probable mineral reserves of 940,000oz of gold and 3.6Moz of silver (3.4Mt grading 8.5g/t gold and 32.2g/t silver).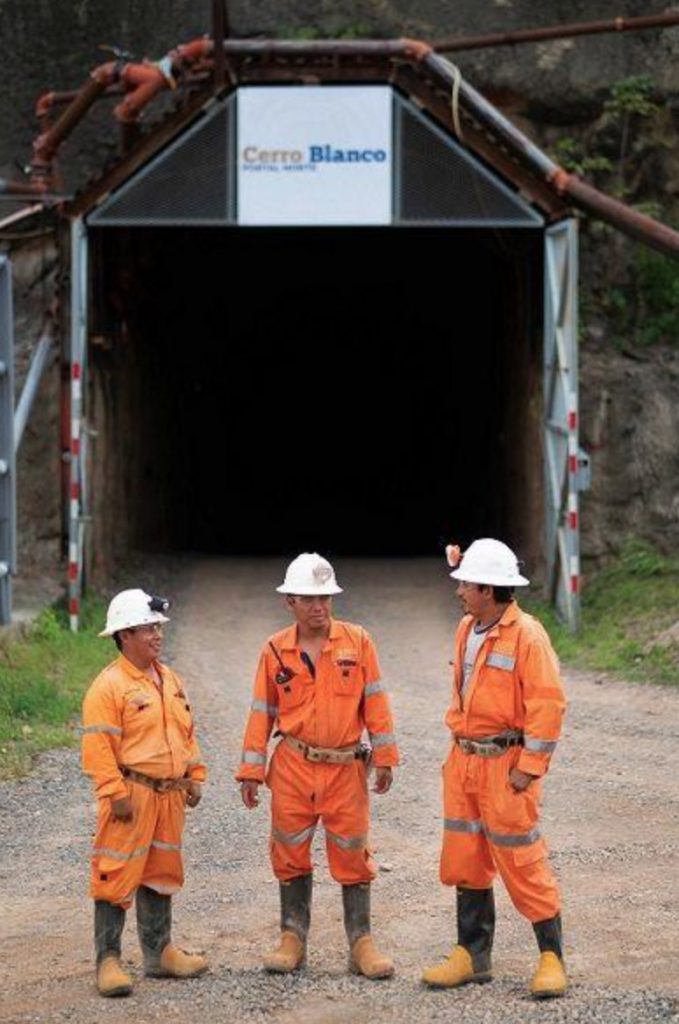 The study excludes an additional 357,000oz of inferred resources (1.4Mt grading 8.1g/t gold and 23.6g/t silver). The company is currently in the middle of an infill drilling programme to convert a large portion of the inferred ounces into the indicated resource category, which represents a significant opportunity to extend the mine life and add value to the economics of the project.
The majority of the current inferred resource ounces are located on veins that are already in the mine plan. These inferred resources are to be incorporated into a new mine plan once upgraded.
Klinck and Bluestone now expect to move into financing mode with the aim of arranging the capital it needs to bring Cerro Blanco into production, with the first gold pour targeted for early 2021.
In Cerro Blanco, Bluestone acquired a project that had seen some $170 million in exploration and development including, two portals, over 3km of underground development and the all-important exploitation license.
In conjunction with the working up the feasibility, the company has continued to de-risk the project in terms of mining, water management, a structural geological update as well as upgrading the confidence in the mineral resource estimate.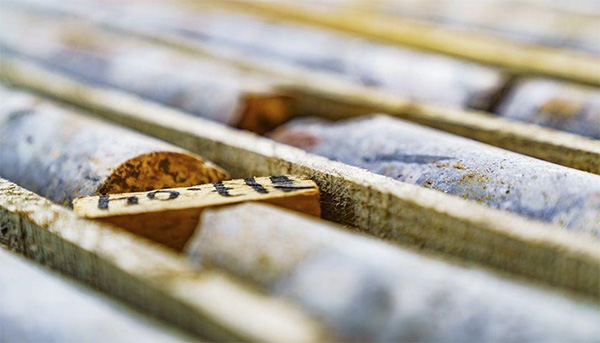 In addition to financing, the company will continue to drill in 2019 to further upgrade and expand the resource and undertake optimisation and trade-off studies. This will lead to publishing an updated resource estimate and feasibility towards year end along with details of the project financing package.
Whilst most people are unfamiliar with Guatemala as a mining jurisdiction, many are aware that the Escobal silver mine operated by Tahoe Resources was stopped in order to undertake community consultation.
The country's Constitutional Court has given a clear path about what needs to happen for Escobal to resume operations, and the November 2018 announcement of the acquisition of Tahoe by Pan American Silver for $1.1 billion sends a strong message of support for the jurisdiction.
Klinck says Guatemala has enjoyed one of the most stable currencies in all of Latin America over the past 10-year period, has been growing at 2-4% per annum and has sovereign debt ratings on par with countries like Brazil and better than Ecuador, for example.
"The future in Guatemala for modern mining and exploration looks to be trending upwards," he says.
Mining Journal is the industry's leading source of intelligence for global mining investment, finance, and business. Regardless of a slowing Chinese economy and increasing rates of recycling, the long-term rationale for investing in mining is strong. Mining remains at the core of the world's industrial production and supply chains, feeding demand buoyed by growth in population, rising incomes and urbanisation.
Founded in 1835, Mining Journal is the world's leading mining investment and business title, covering all aspects of the industry from grass-roots exploration, through financing and development, and production and marketing. It uniquely combines this with indepth reporting on the multi-billion-dollar mining technology and services sector.
Mining Journal packs news, exclusive interviews, surveys, opinions from various experts and the industry's best columnists, market trend data, financial information and news of business development opportunities into the industry's best website and easy-to-read journal.
These elements make Mining Journal an indispensable information source for any mining professional, and investor.
It remains, now more than ever, the industry's essential information resource.