By Jack Graham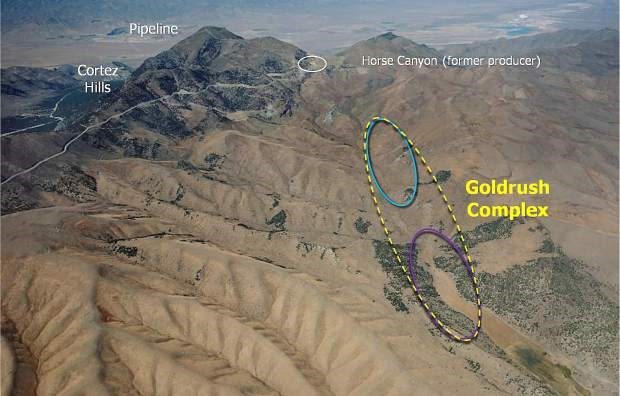 In September, Barrick Gold Corp. (TSX:ABX, NYSE:GOLD) announced a new Carlin-type gold discovery within the Cortez camp in north-central Nevada, one kilometer from their 2018 discovery at Fourmile north of Goldrush.
Barrick said in a release that the latest discovery hole (FM19-11DW1) included 10.7 meters grading 24.8 g/t of gold, 6.1 meters grading 21.2 g/t of gold, and 4.6 meters grading 49.4 g/t of gold. This new discovery drill hole is located about two kilometers from Barrick's best Fourmile drilling intercepts seen in drill hole FM19-46D, which included 25.6 meters grading 80.9 g/t of gold, plus 29 meters grading 54.6 g/t of gold.
Speaking at last month's Denver Gold Forum, Barrick's CEO, Mark Bristow, said that the discovery increases the Goldrush-Fourmile mineralized trend to more than 6 kilometers, with the mineralization open in all directions, and that the combination of Fourmile and the Goldrush development-stage project should lead to another Tier-one asset.
These latest discoveries highlight how the Cortez district has become a key camp in the Nevada Gold Mines joint venture, of which Barrick, as operator, owns 61.5% and Newmont Goldcorp Corp. (TSX:NGT; NYSE:NEM) owns the rest. Since their initial discovery in the 1960s, Nevada's Carlin-type gold deposits are now one of only six gold belts around the world that host greater than 200 Moz of gold. With annual gold production of 4 Moz per year, at a cash cost of less than US$700, and with gold reserves totaling 48.3M oz gold at 2.3 g/t, the Nevada Gold Mines joint venture is now the world's leading gold mining complex.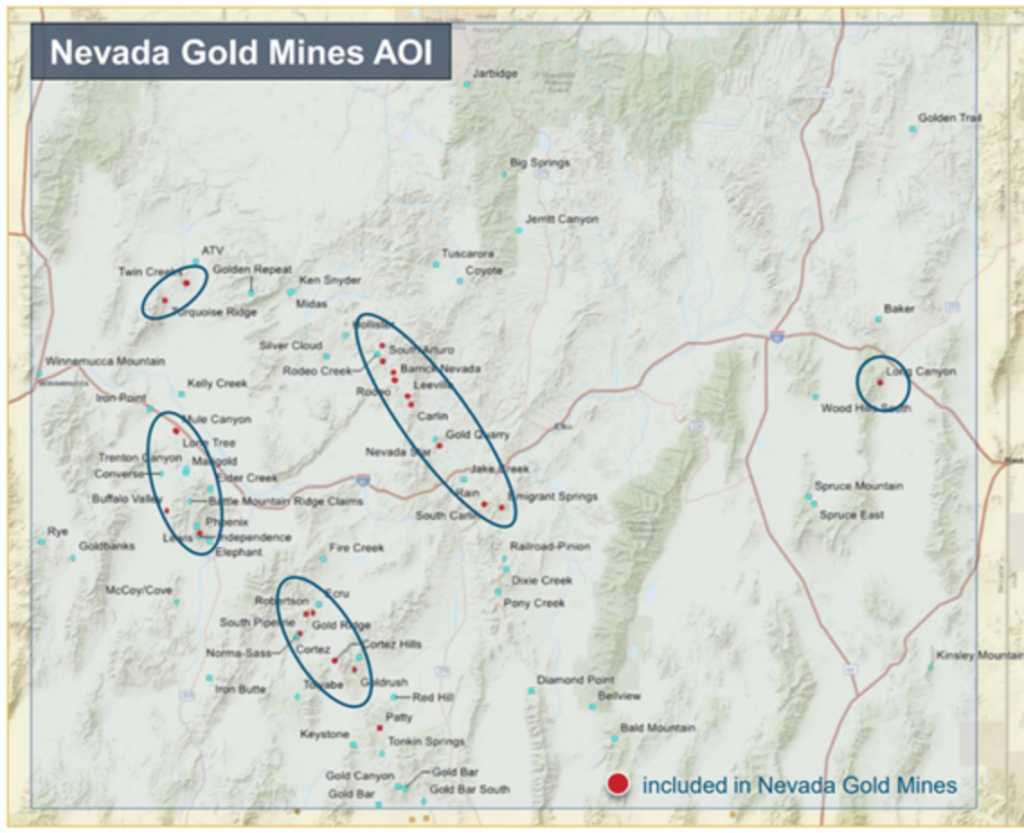 The Nevada Gold Mine production projections illustrate the importance of the Nevada joint venture for both Barrick and Newmont; however, sustaining production guidance in the 4 Moz per year range requires equivalent annual reserve additions (new discoveries) of approximately 4 Moz to offset mine depletion. Bristow was quick to highlight the importance of this latest discovery at Cortez: "Discovery is fundamental to value creation and the latest results from Fourmile confirm the potential for further high-value discoveries in the greater Cortez – Carlin region which has been a prolific source of gold discovery and production for 150 years, and still holds an untapped wealth of geological endowment."
Barrick's recent success finding large new Carlin-type gold deposits at Cortez has also been good news for the explorers that have remained active looking for these types of deposits in north-central Nevada, while the majority of gold exploration in the State in the past few years has been focused in western Nevada, looking for generally-smaller, epithermal-style deposits.
Nevada Exploration Inc. (TSX.V:NGE; OTCQB:NVDEF) is one of the exploration companies active in the area, advancing its Carlin-type South Grass Valley project, located at the southern end of Grass Valley, the valley basin that continues south from Cortez. "This is ground zero for gold exploration in Nevada," says Nevada Exploration President James Buskard in a recent video (UNDERCOVER GOLD). "This (Cortez) district alone produces more than one million ounces per year. With a combined gold endowment of about 40 million ounces, that's more gold than all of the gold ever mined from the Yukon, from one camp here in Nevada."
Having seen a 40% drop in annual gold production in the past 20 years, Nevada's gold miners need these types of large new discoveries. Fortunately, explorers like Nevada Exploration are integrating new technology to search in areas that were previously too challenging or cost prohibitive. With gold reserves totaling less than 20 years' worth of production, the fate of Nevada's mining industry is now in the hands of its explorers.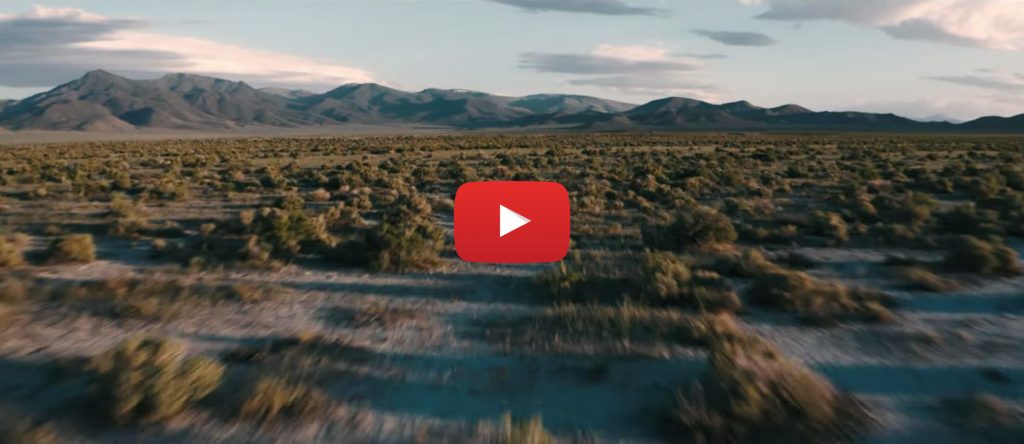 Watch the new feature "UNDERCOVER GOLD, Nevada's Next Frontier"