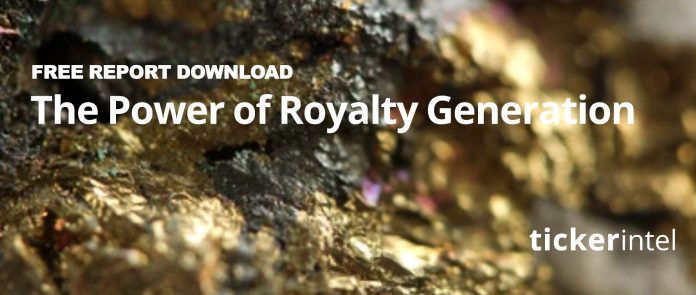 Achieving Cash Flow Positive Status Will be a Game Changer
EMX Royalty Corp. (NYSE American: EMX) (TSXV: EMX) (FSE: 6E9) is reaching a crescendo with the world-class Timok Copper-Gold Project on track to be in production this quarter. The Serbian assets are a jewel in the EMX global portfolio and a hallmark of the entrepreneurial initiative of this small cap company to act early on emerging opportunities. 
The high risk investment in EMX Royalty is expected to transition this year with the culmination of multiple milestones and achieving positive cash flow.
Highlights (Updated March 31, 2021)
Current cash position US $41M

Timok Gold Mine production est. Q2 2021

Balya mine production est. Q4 2021

Rawhide Gold-Silver Mine loan redemption and future distributions

Optionality of deposits growing in perpetuity with no risk to EMX
---
McFadden Research initiated coverage following the recent technical report filed by EMX Royalty on the Timok Project in Serbia, controlled and being developed by Zijin Mining Group Co., Ltd. We look forward to updating the research note once a technical report is made public on the Cukaru Peki Lower Zone porphyry expected later this year.
Timok Copper-Gold Project: Royalty Analysis

Zijin stated in their 2019 Annual Report, issued March 22, 2020, that they "guarantee the production commencement of the Timok Copper and Gold Mine by the end of the second quarter of 2021 and production capacity will be reached by 2023."
---